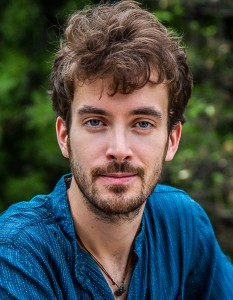 Born in Berlin, I grew up predominantly in India.  After deliberations about becoming a jazz drummer, I chose to channel my passions into film.
After my undergrad in Berlin, I won a DAAD scholarship (German Academic Exchange Service) and completed my MA in filmmaking at the University of Bristol, England.
My short films were screened and award nominated at numerous international film festivals and favourably reviewed by the press. My short film "Dilli Dreams" acquired a theatrical distribution deal and is continuously being released in theatres across France.
My feature film screenplay "Tin Can Buffaloes" advanced to the top 5% of the 2015 Academy Nicholl Fellowships screenwriting competition and is currently in the development stage.
I have recently completed a new feature film screenplay about a German conservationist in Africa.