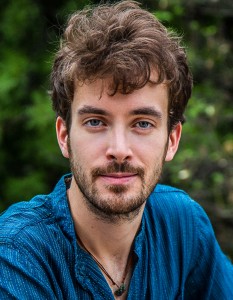 Etienne Sievers is a writer/director currently based in Berlin.
Born in Germany, he grew up predominantly in India and studied Filmmaking in the UK with a DAAD scholarship.
Etienne's latest short film The Peanut Seller won five awards, including the Satyajit Ray Award at the London Indian Film Festival, and was selected as the opening film for SAFF Montreal. His short film Dilli Dreams was screened at numerous festivals including Raindance and was released by L'Agence Du Court Métrage in cinemas across France.
Etienne's feature film script Tin Can Buffaloes was selected for the eQuinoxe Screenwriting Workshop, received outstanding reviews on TheBlacklist.com, and advanced to the semifinals of the 2020 Academy Nicholl Fellowships competition.
Etienne is currently working on a biopic set in 1950s Los Angeles, Germany, and Sub-Saharan Africa. He served on the short film jury of the 2020 Indian Film Festival Stuttgart.